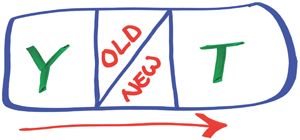 Leading your Company towards tomorrow…
Growing intelligence in machines will give new opportunities to develop your workforce so they will build up your new approach to your market.
Integration processes
Finding and realizing synergies
Fueling innovation around core and key areas
Taking a lead position in your market, you will approach your consumers in a new way !
Common overview…
Grow learning in each part of our company…
Efficient governance, securing decisions made and executed…
…is what we talk about to secure our unique way !
KLINGBORG offers you support with what we call the "Architecture "-
Customized support built together with the executive team and company internal drivers.
Our support can then be with our Method, LEARN2MOVE, ACCELERATING OUR COMPANY and  Process support towards your vision.
Have we been supporting you in the past, our common history will give value looking into your future ambitions.
Welcome to connect with us, office@klingborg.com